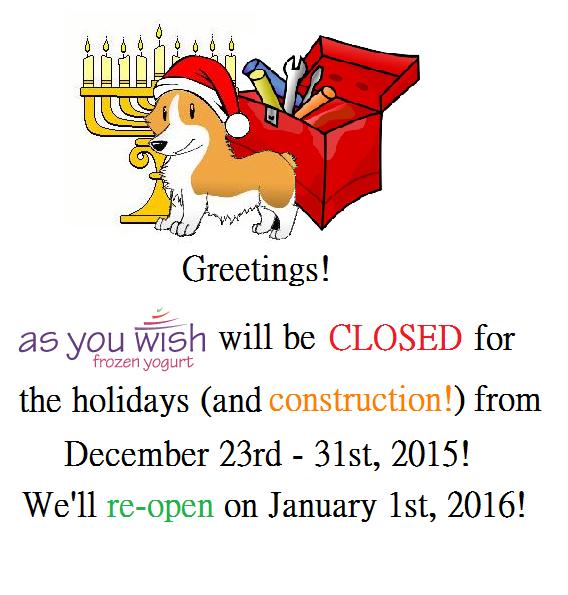 Due to the holidays and our staff members' schedules, we knew we would be closed from December 23rd – 26th… but then there was more!! What more, you ask? Construction!
Construction of what? Hal's Office.
That's right. The coffee-shop-to-be immediately next door to As You Wish is ready for its next phase. And this next phase includes cutting through concrete. (One can do that?)
So, for the benefit of everyone's eardrums (because cutting concrete is L O U D), we've decided to remain closed for the rest of 2015 to let our construction crew really go to town.
(Which means: You've just a few more days to stop by and let us know what you're thankful for to instantly get 10% off your froyo! So come on by!)
We will re-open on January 1st, 2016.

AND be sure to keep tabs on our Facebook page on the night of Tuesday, the 22nd… Fresh fruit and froyo won't stay fresh from the 23rd – 31st… It's possible we may be really into the spirit of giving that night… if you know what we mean…