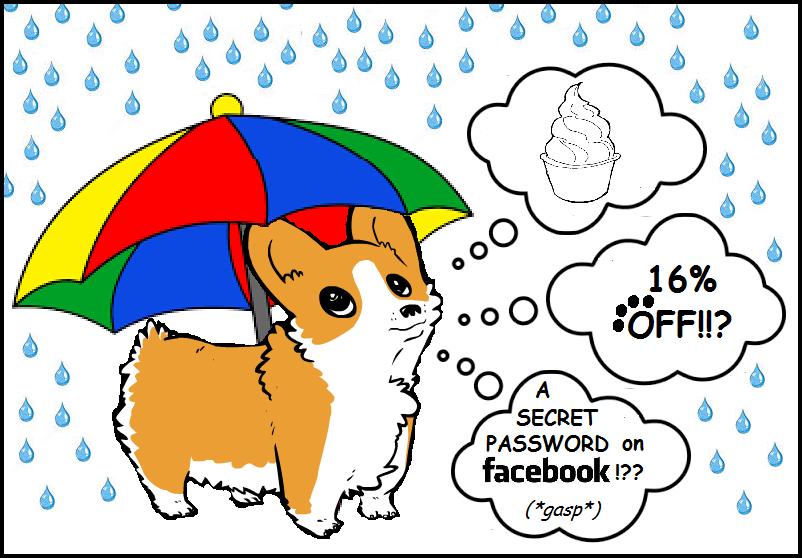 Fun Fact: Of the 31 days in January 2016, it's predicted to rain in over 20 of them.
Really.
Holy smokes!
Well, the rainy weather won't stop us from celebrating the New Year! (In fact, given the drought, we should be celebrating even more!)
SO, in celebration of the happy (albeit WET) New Year of 2016, we here at As You Wish are offering you all 16% OFF your froyo for the month of January (starting tomorrow, January 7th)!!
16% OFF!?!? WOOT!!
Here's what you gotta do to claim the discount:
Check our Facebook page for a password (or pass-phrase)…
Then, when you're weighing your froyo, say the password / pass-phrase to the cashier.
If it's the right one, you'll instantly get 16% OFF your froyo!
The password will change periodically, so be sure to check back on our Facebook page often to make sure you have the correct one!
And that's all there is to it!
Happy New Year y'all! And stay dry!