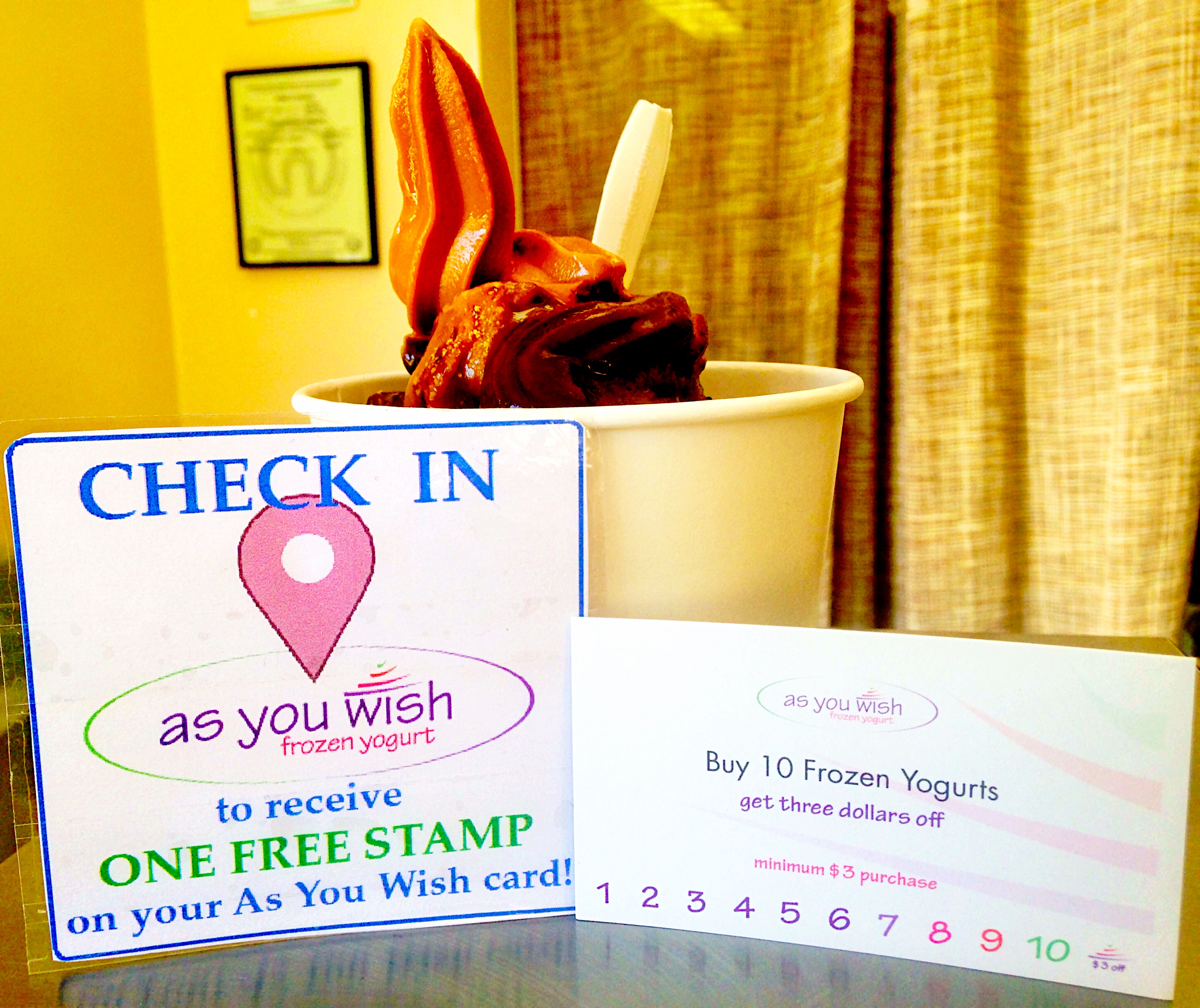 Want to help us generate some social media buzz AND get some free As You Wish froyo out of it? Well, now you can! By checking in to As You Wish on Facebook!
But wait! "How do I… do that…?" we hear you asking tentatively, unsure of the validity of your question. To which we respond, "No worries! Social Media is a tricky beast. A very tricky beast, indeed. We'll show you how to check in! WITH VISUALS!"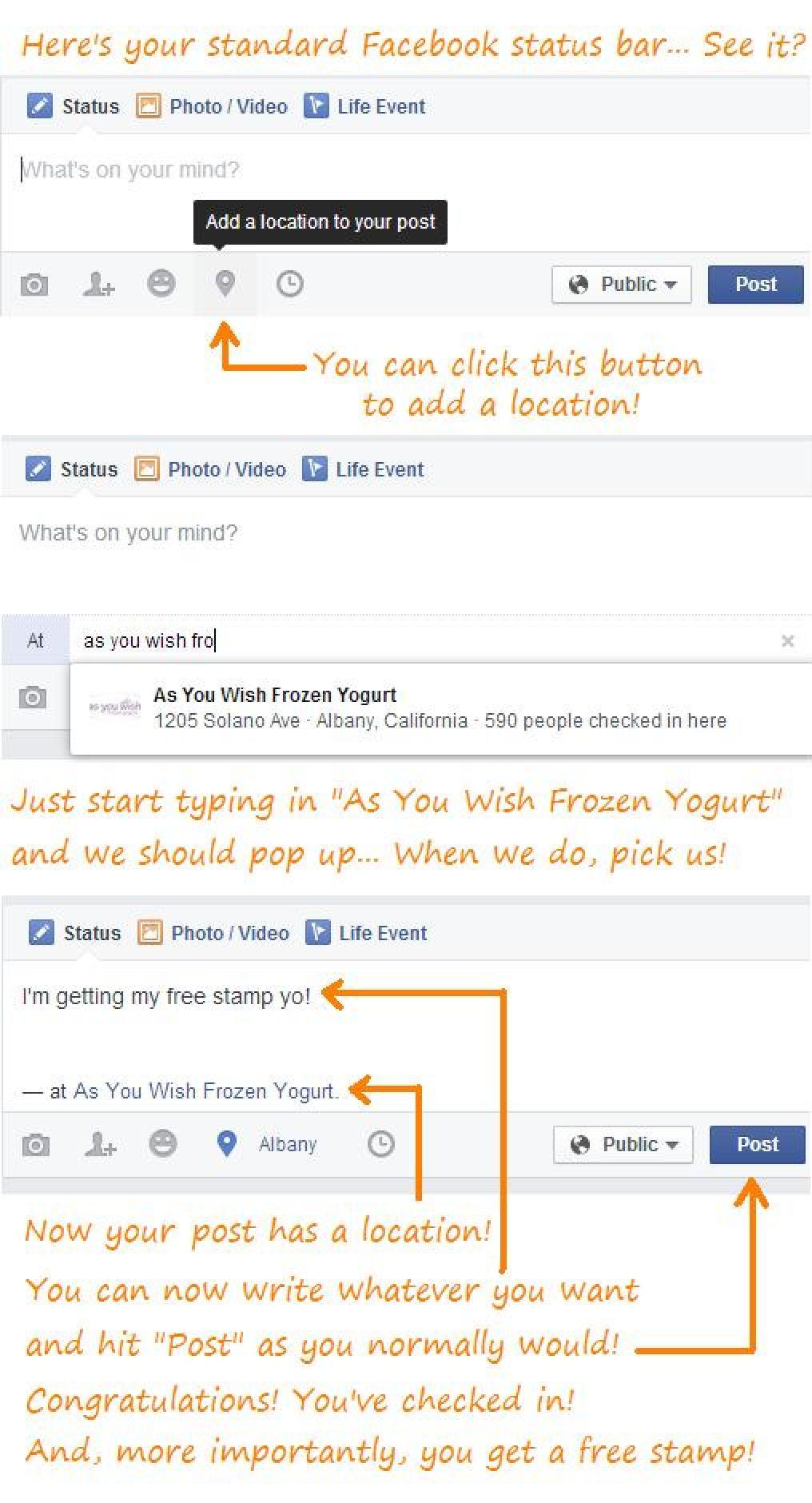 TADA! SUPER SIMPLE, RIGHT? SO WHAT ARE YOU WAITING FOR?
Oh, right… for the all-caps to stop. Ahem. Very well. Carry on now.
And use your new-found knowledge… FOR FROYO.